IYNAUS is welcoming new applications for a grant for CIYTs to create new Kids and Teens programming in the US.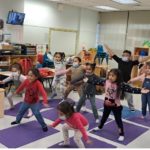 Please review the application procedures and program requirements and submit the application if interested.
Applications are now welcome on a rolling basis. Applicants will be notified by email if their grant has been approved in whole or in part within one month.
Please address any questions to the Grants Committee at grantscommittee@iynaus.org.