Iyengar Family of Teachers
"Living is an art.  Yoga enhances the quality of one's life.  Hence it is an art.  It lifts up one's thoughts and enables one to face life's difficult situations happily and with equanimity."
—Geeta S. Iyengar,  Yoga: Gem for Women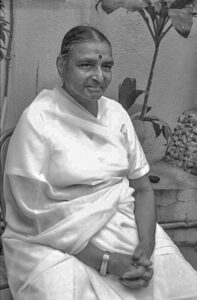 Dr. Geeta S. Iyengar (1944-2018), the eldest daughter of B.K.S. Iyengar was one of the world's leading authorities on yoga. She has actively taught at the Ramamani Iyengar Memorial Yoga Institute (RIMYI) and around the world since 1962.
Dr. Geeta Iyengar (1944-2018) began her journey with yoga at the age of three and made her first public yoga appearance at seven at a demonstration that her father was giving. At the age of 8, she became seriously ill and was not expected to survive. Seeing the medicines weren't helping, her father decided to try yoga with her.  She recovered and continued with her practice of yoga. 
Her mother strongly influenced her yogic life, and Geeta Iyengar started practicing daily, observing her father teach and being taught by him. A willing and conscientious student, she rarely missed a day of practice.  She took note of the hundreds of people who traveled from around the globe to study at RIMYI with her father and resolved she would learn all she could about yoga and one day teach.
Dr. Iyengar adopted her father's yoga method for women, creating a weekly woman's class at RIMYI. She wrote Yoga: A Gem for Women, which details asanas and pranayama for the stages of a woman's life.  Her other books include Yoga in Action - Preliminary Course and Yoga in Action – Intermediate Course, and Yoga for Motherhood.
In addition to teaching yoga, Geeta Iyengar held degrees in philosophy and ayurvedic medicine. She was the director of RIMYI until her passing in 2018.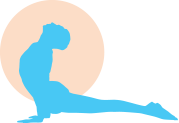 "If you practice asanas as an end that is not yoga. Make the asanas a means. Be breath conscious and mind conscious rather than body conscious."
—Prashant Iyengar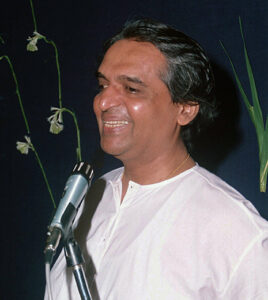 Sri Prashant S. Iyengar is Yogachara B.K.S. Iyengar's son, an authority on yoga and is known for his unique teaching style. Currently, he is the director of the Ramamani Iyengar Memorial Yoga Institute (RIMYI) and teaches daily classes and specialized workshops.
Prashant Iyengar was an accomplished violinist and is a teacher, a lecturer, and a writer who has written extensively about yoga philosophy and the ancient texts. He has also made numerous audio recordings on the yoga sutras. Books written by Prashant Iyengar include the Alpha and Omega of Trikonasana, Pranayama: A Classical and Traditional Approach, Discourses on Yog, Ashtanga Yoga of Patanjali: Philosophy, Religion Culture, Ethos and Practice, A Manual of Humanetics.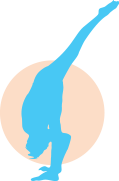 "What is lacking is knowledge. What is rare is wisdom. Someone can be informative. To be knowledgeable is another thing. To be wise is another thing all together."
—Abhijata Iyengar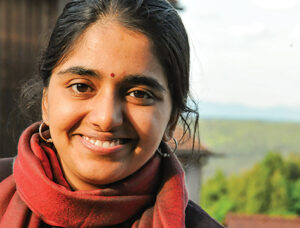 Abhijata Iyengar began her serious yoga study from the young age of 16 under her maternal grandfather's direct guidance, B.K.S. Iyengar, her aunt, Dr. Geeta S. Iyengar and uncle Sri Prashant Iyengar.
Abhijata holds a Bachelor of Science in Zoology and a Masters in Bioinformatics. She was contemplating a Ph.D. when her path changed, and she began teaching Iyengar Yoga under the tutelage of her grandfather, her aunt, and her uncle.
Continuing in her grandfather and aunt's tradition, Abhijata is a senior teacher at RIMYI in Pune and teaching internationally at Iyengar Yoga conventions around the world. She is in charge of the therapeutic classes at the institute. While her family's influence is evident in her instruction, she has developed her own teaching style that evinces poise, maturity, and humor.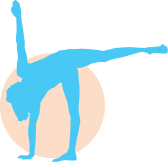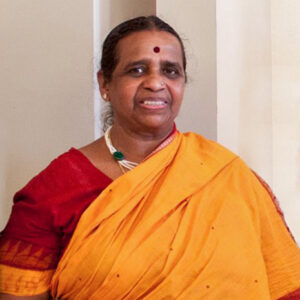 Sunita's instruction is strong, clear, and direct, with a discerning eye directed to the needs of each individual, similar in style to Geeta Iyengar. Her lifelong practice and work with her father enables her to create sequences focused to enrich and deepen the yoga practice. Sunita leads the prayers for major Iyengar conventions and is known for the devotional resonance of her voice. She integrates the philosophical foundations of yoga throughout her work and life.
Sunita Parthasarthy lives in Pune, where she teaches at the Ramamani Iyengar Memorial Yoga Institute and manages her own studio, the Iyengar Yoga Shala. For over 30 years, she has been a key instructor in the medical classes alongside her sister, Geeta Iyengar, and her father, B.K.S. Iyengar, teaching students, as well as training teachers.