Ramamani Iyengar Memorial Yoga Institute
The Ramamani Iyengar Memorial Yoga Institute (RIMYI) in Pune, India, is the mother institute of Iyengar Yoga worldwide. Prashant Iyengar, Abhijata Iyengar, Sunita Iyengar and others who studied and trained directly with B.K.S. Iyengar for decades continue to teach and refine the constantly evolving method that is one of the world's most widely practiced yogas. Here, teachers from around the world come to practice and hone the skills they will take back to their own Iyengar Yoga communities.
Application and Admission
All applications and admission to RIMYI are handled by the Institute Admissions Office in Pune. Please read the full instructions under the "Foreign Student" section of the Registration at RIMYI page.
The applications can be submitted via email to info@rimyi.org and will be approved as per the availability. Students can then pay their full fees at the time of their arrival in Pune either by cash or debit/credit card.  Please include any relevant health issues in the application.
Following Acceptance of Application:
An acceptance letter and schedule will be mailed to those admitted to study

Students must reconfirm their attendance at least 2 months in advance

Students will need to make their own arrangements for lodging and boarding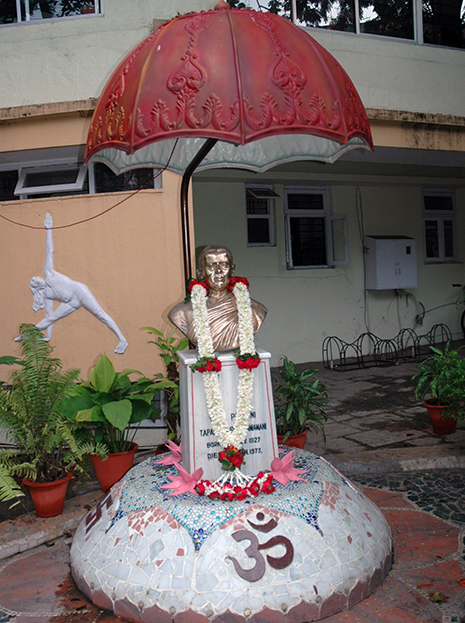 Foreign Nationals
Foreign students, who are already experienced practitioners of Iyengar Yoga, are permitted to attend the general and ladies classes every month. Please note that the classes are generally booked a year or two in advance.
Prerequisites
The student should be practicing "Iyengar Yoga" for at least 8 years. This should include the regular practice of inverted postures such as Sirsasana and Sarvangasana for 8-10 minutes. All students should have read, at the minimum, the introductory chapter to Light on Yoga and be familiar with the terms and principles covered in that chapter. Women should know what is to be practiced during menstruation.
It is highly recommended that all prospective students read Bobby Clennell's Pune Guide to familiarize themselves with the protocols for study at RIMYI and travel to Pune.
More Information
Additional questions may be directed to:
Mr. Pandurang Rao
Secretary, RIMYI
1107 B/1 Hare Krishna Mandir Road
Shivaji Nagar, Pune 411 016
INDIA
Phone: +91-20-2565-6134
Office Hours (Indian Standard Time: +5.30 GMT)
9 am to 11 am: Monday, Tuesday, Thursday, & Friday
4 pm to 6 pm: Monday, Wednesday, Friday, & Saturday