Who Governs IYNAUS?
IYNAUS is governed by a Board of Directors with elected or appointed members and an appointed Executive Council, whose members also are members of the Board. All members of the Board and the Executive Council serve IYNAUS on a volunteer basis.
The purpose of the Board of Directors is to oversee the dissemination and promotion of the art, science, and philosophy of yoga according to the teachings of Yogacharya B.K.S. Iyengar. Members of the Board of Directors serve a three-year term. For a complete list of the IYNAUS Board of Directors' functions, refer to Article III of the IYNAUS Bylaws.
The IYNAUS Executive Council's function is to manage IYNAUS on a day-to-day basis in accordance with the policies, procedures, and budget set by the Board of Directors. The Executive Council consists of nine members, eight of whom are officers elected by the Board. For further information, refer to Article IX of the IYNAUS By-Laws.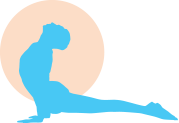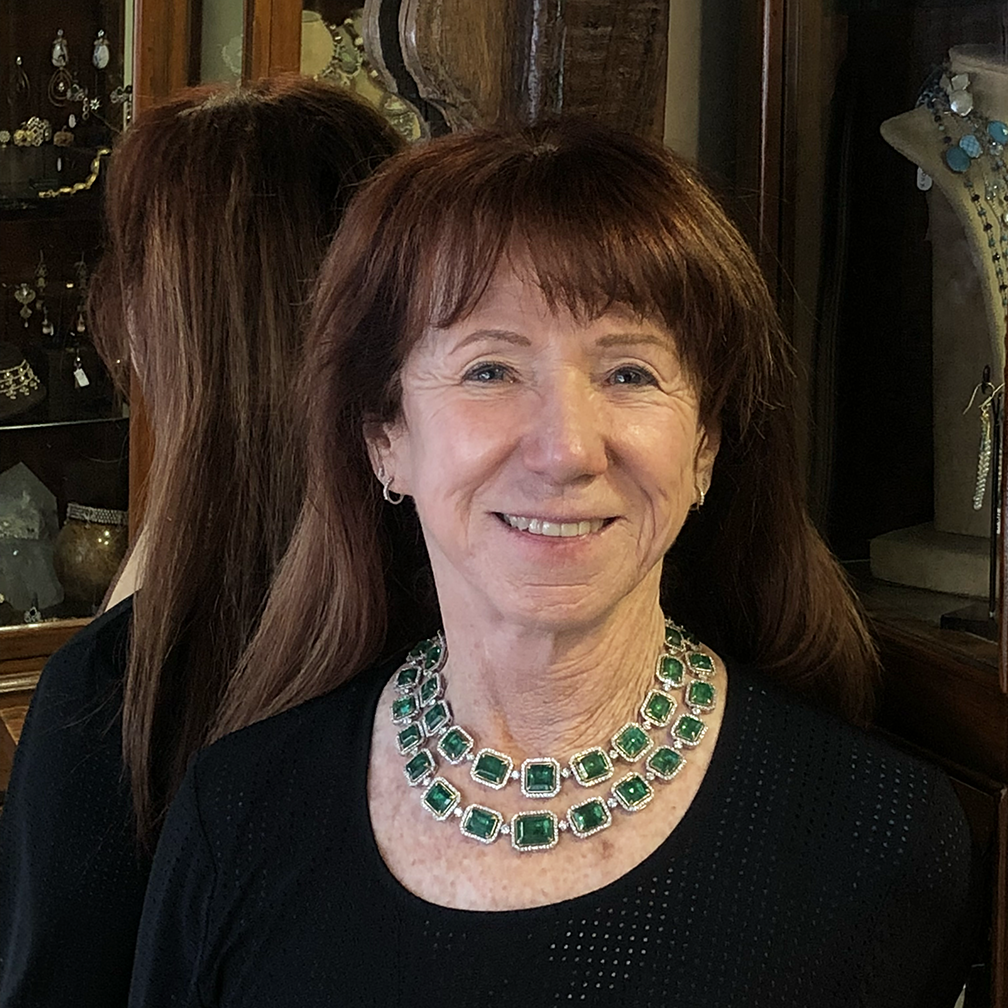 Gloria Goldberg
President, CIYT Level 4
Gloria first became a Certified Iyengar Yoga Teacher in 1987. With Guruji's guidance, she established the Iyengar Yoga Teachers Training Program in LA. She was a founding member of the Iyengar Yoga National Association of the United States (1991) and has served on the IYNAUS Board of Directors as a regional representative, on the senior advisory council, on the assessment committee, and in other capacities. Gloria has been a consultant to many of the Iyengar Yoga National Conventions.
Hector Jairo Martinez
Vice President, CIYT Level 1
Hector Jairo Martinez is a dedicated Iyengar Yoga student and teacher based in New York City. Care and service are qualities that suffuse their understanding of Iyengar Yoga and guide them in their current position as Vice-President. Always available to listen, learn and support.
Tay Bulanda
Treasurer, CIYT Level 1
Tay Bulanda is currently serving as IYNAUS Treasurer and Events chair and is a Level 1 CIYT who taught at Austin Iyengar Yoga and Seattle Iyengar Yoga. Tay came to the US from Australia in 2010 and works in technology and consulting. Tay enjoys cycling, swimming, reading, and spending time with friends and family outside work. Tay is a military spouse residing outside Dallas, Texas, near Sheppard Air Force Base.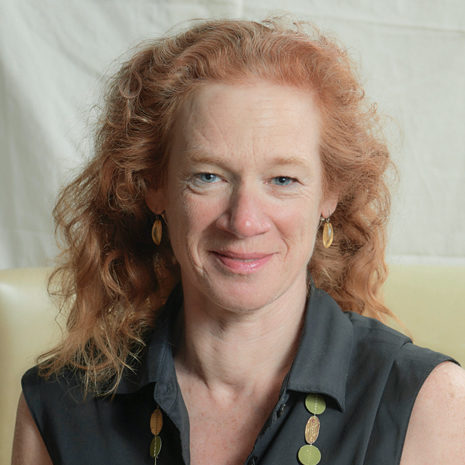 Adrienne Klein
Secretary, CIYT Level 2
Iyengar Yoga has been a foundational part of my life since discovering it during my college years. I love the wholistic nature of the practice and continuously rediscovering its value in my life. I look forward to serving the needs of our extended community through my role on the Board.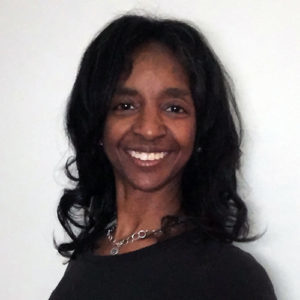 Stephanie Perry-Bush
Equity and Inclusion Officer, CIYT Level 2
Stephanie began practicing yoga in 1995 when a seed casually planted as a teenager began to take root and sprout. Yoga has continued to grow, blossom, and be a constant in her life ever since. Her yoga journey led her to the Iyengar method in 2008. Stephanie served on the board of the Iyengar Yoga Association of Greater New York (IYAGNY). She hopes to encourage and share yoga as a holistic practice for a healthy, skillful, and joy-filled life. It's a pleasure to serve.
Tonya Garreaud
Assessment Co-Chair, CIYT Level 3
Tonya began practicing yoga in college for the physical movement it provided. Since that time, it has deeply touched all aspects of her life. Based in Portland, Oregon, Tonya Garreaud has over 20 years of teaching experience. She has studied with the Iyengars on their teaching visits to the US and has traveled several times to study at RIMYI in Pune, India. Tonya served on the Northwest regional board and was an integral steering committee member for the 2010 Certified Iyengar Yoga Teachers Convention. Currently, she serves on the IYNAUS Assessment Committee as a liaison to the IYNAUS Board.
Janet Lilly
Ethics Committee Chair, CIYT Level 2
Janet Lilly, Professor and Director of the School of Dance at the University of North Carolina Greensboro has been studying Iyengar Yoga since 1992 and teaching the method since 1995. She holds a Level II (formerly Junior II ) Iyengar Teaching Certification and has studied at the Ramamani Memorial Yoga Institute (RMYI) in Pune, India, with the Iyengar family eight times. Janet continues her yoga studies online at RMYI and in the US with Lois Steinberg and other Senior Iyengar teachers. Janet serves as a Southeast Region (IYASE) Representative to the Iyengar Yoga National Association of the United States (IYNAUS).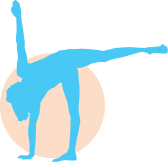 Nicholas Jouriles
Information Technology and Operations
Nicholas has a fashion technology background, helping designer labels and well-known lifestyle brands digitally transform and optimize their product development processes. Nicholas also has years of dance and martial arts experience and regularly practices yoga. In a Light On Yoga study group, Nicholas realized the gift of practicing on a deeper level and is delighted to be with IYNAUS, working as a resource to Iyengar practitioners.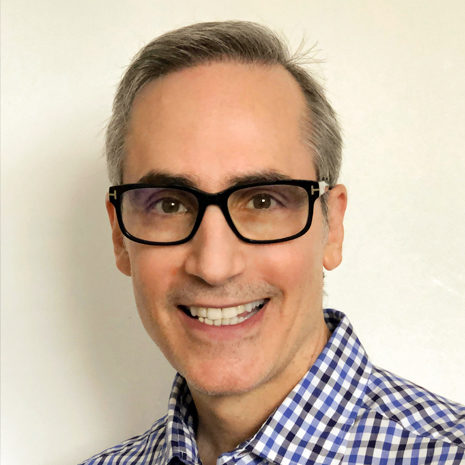 Tori Milner
Assessment Co-Chair
After beginning Iyengar Yoga at Unity Woods Center, Tori moved to New York in 1999, where she discovered Mary Dunn. Studying with Mary and the New York Institute teachers deepened Tori's commitment as a serious student. Tori completed the New York Teacher Training in 2003, took her first (of many) trips to Pune, and became certified in 2004. She is a core faculty member and Assistant Director of the Iyengar Yoga Institute of New York. She has a long history of volunteerism for both IYAGNY and IYNAUS. She lives in Brooklyn, NY, with her beloved twins and pets.
Anna Lamb
Store Manager
store@iynaus.org
Anna Lamb has been studying Iyengar Yoga for the past seven years and is a Certified Iyengar Yoga Teacher (CIYT), Level 1. She is a Dietetic Technician, Registered (DTR), and takes a holistic approach to educating her clients on nutrition and exercise. She also loves to feed people. She lives with her partner, her puppy, and two cats somewhere between the Pacific Ocean and Yosemite.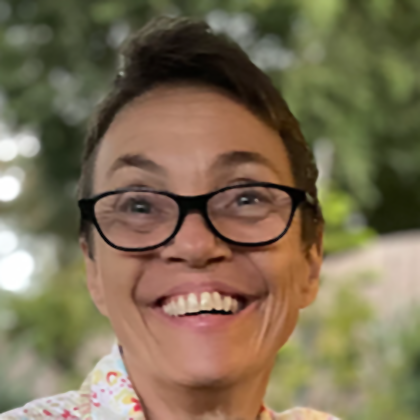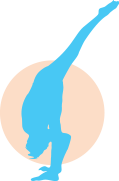 Regional Representatives
Dan Shuman (IYAGNY)
Amy Brown (IYALA)
Jennie Williford (IYAMW)
Rosie Richardson (IYANE)
Gretchen House (IYASCUS)
Janet Lilly (IYASE)
Vacant (IYASW)
Susan Johnson (IYAUM)
Sheri Cruise (IYACSR)
Avery Kalapa (IMIYA)
Sara Russell (IYANW)
Ramona Atanacio (IYANC)
Officers and Executive Council
Gloria Goldberg (President)
Hector Jairo Martinez (Vice President)
Tay Bulanda (Treasurer)
Adrienne Klein (Secretary)
Stephanie Perry-Bush (Equity and Inclusion Officer)
Tonya Garreaud (Assessment Co-Chair)
Janet Lilly (Ethics Committee Chair)
Staff
Nicholas Jouriles (Digital Content and Analytics Manager)
Tori Milner (Assessment Co-Chair)
Anna Lamb (Store Manager)