Guruji's 103rd Birthday Celebration and Remembering Geetaji: 3rd Punya Tithi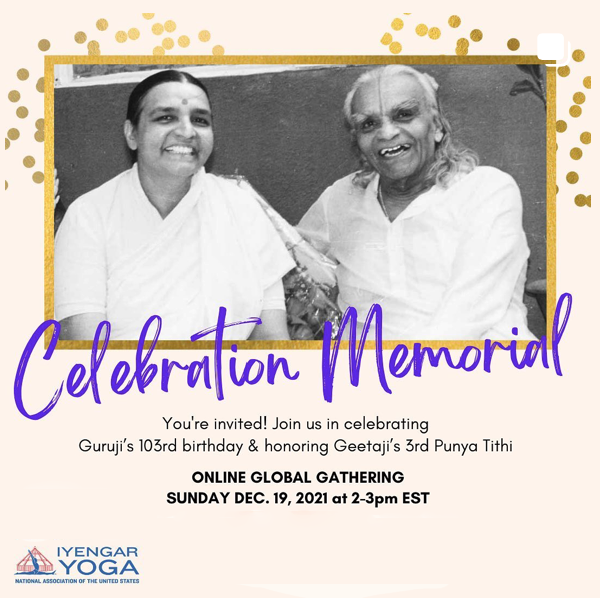 Join IYNAUS to celebrate Guruji's 103rd birthday and honor Geetaji's Punya Tithi.
IYNAUS is hosting a virtual event Sunday, December 19th, from 2 pm – 3 pm EST. IYNAUS will share treasured archival footage of Guruji's 2000 Silver Jubilee, along with reflections from IYNAUS Community members who attended.
IYNAUS Archive Project is also excited to announce that they will launch global online access to B.K.S. Iyengar's iconic 1975 Rooftop Practice.
The virtual event will begin on December 19th at 2 pm and will be available until the end of 2021. Everyone is welcome! To join, please use this link, Celebration Memorial.