IYNAUS Social Media Posting
IYNAUS social media will promote the art, science, and philosophy of yoga according to the teachings of B.K.S. Iyengar with quality content striving to educate and inspire, invite curiosity, welcome new followers, and represent the entire Iyengar community, including teachers, students, studios, and regions.
The direction we would like to go:
Since the pandemic began in early 2020 and the teaching format moved to an online venue, IYNAUS was happy to help studios and teachers spread the word to help practitioners continue their studies. More than a year and a half later, it is time to leave most of the advertising at the local level and expand the promotion of Iyengar Yoga in general.
We are here to promote the Iyengar Yoga method. Iyengar Yoga is a valuable resource for humanity, and we want to promote why the Iyengar method and all it offers.
We want our social media to engage those that follow our pages and attract new followers. People want substantive, educational, and informative content.  A decrease in followers and engagement occurs when our pages become like a bulletin board in a studio with nothing but workshop flyers.
When we share workshop information, we would like to have it balanced, equitable, and inclusive.  Some studios have a professional marketing team, while others are relatively new and have a DIY approach to social media. We want all regions & teachers recognized.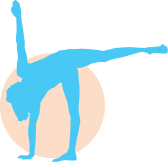 What we are looking for in posts:
These are some examples of engaging posts that you might be approved to share on the IYNAUS account.
Blogs

Pictures and information after a workshop, the progression of your practice, your personal experience with Iyengar Yoga, philosophy discussion, etc.

Prop setups

Different ways props are used to attain better the shape of the Asanas, e.g., props for people with injuries, props usages for bigger bodies, etc.

Teacher spotlights

Introduce us to your teachers - all levels and teaching experience - tell us about them as a teacher and person. What do they do besides yoga?

Student and member spotlights

We want to see students and IYNAUS members that love Iyengar Yoga from your region/studio. They are what make us teachers.

Videos on how to do the poses

Sometimes a picture isn't enough- perhaps a "demo" would be nice- silent, with instructions, with music. Show us how you progress a pose.

Trips to India
Community Engagement

How you serve, partner, and volunteer within your local community. Regional efforts to engage and build DEIJ & LGBTQ awareness.

Informative articles

Research and studies, anatomy, human interest (we shared an article about B. K. S. Iyengar's favorite tiger)

Book releases

Asana, philosophy, special interest topics

What Iyengar Yoga is to you/ Why you started

How has the practice personally impacted you?
How has Iyengar Yoga changed your life? Share your story.
How has your practice evolved? Practice in your 20s vs. your 50s, 60s, 70s+

Yoga bloopers

The pose doesn't have to be perfect. People like seeing progression. It's inspiring, encouraging, and humorous. Let's see the lighter side of Iyengar Yoga.

Stories of the Iyengars

Share your stories and experience working directly with the Iyengars. These stories will be lost in time. Would you please help us preserve them?

Pictures of the Iyengars

Everyone loves a good picture with Guruji or Geetaji on it. Maybe add a quote with it.

Senior Teachers Birthdays

We appreciate our senior teachers for sharing their knowledge with us- help us acknowledge them. To submit a level 4+ teacher's birthday, click HERE

*IYNAUS level 4+ teachers only.*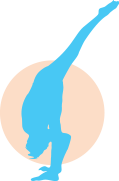 How and where to share your workshops:
On the IYNAUS website, you can submit your workshop to be advertised on the website. Note: Workshops posted on the IYNAUS website are valid for continuing education hours and must be taught by a level 2 or above teacher HERE.
To promote member benefit or member-discounted workshops, each regional association may request a maximum of 2 e-blasts per year with a corresponding social media post/shoutout. You can find the "IYNAUS Supported Regional Association Online Member Workshops - E-Blast and Social Media Request Form" HERE. Do you need assistance troubleshooting your online workshop? IYNAUS is here to help! Find the "IYNAUS Supported Regional Association Online Member Workshops - Assistance Request Form" HERE.
Make a Facebook event for your workshops. We will share it on the Facebook page.
On your social media page and tag IYNAUS*
Share your post in your Instagram and Facebook "stories" and tag us**
Instead of making a flyer for IYNAUS to share. Have a teaser video of someone teaching a pose they might be teaching in the workshop. It will make people curious, and they will search for that workshop with that teacher. Think of it as a "try before you buy."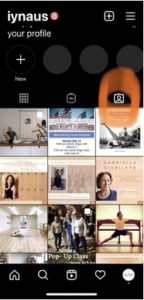 Instagram iPhone view.
*On the IYNAUS social media Instagram page, there is a tab where people can see everything IYNAUS has been tagged in. This is where they can see upcoming workshops and other yoga-related posts IYNAUS is tagged in (shown on the left).
** Tag us in your stories, we will share your workshops & classes to the IYNAUS stories, but we will not be reposting them on the actual feed.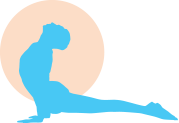 How to Post a Story on Instagram:
There are a few different ways you can post your story, but here is the easiest way to post a story. If you have more questions on how to post stories, HERE is a YouTube video. When in doubt about social media, always google or YouTube your question.
Stories vs. posts:
Posts are what you see when you click on the IYNAUS Instagram account. They are permanently on the account page until deleted. Stories last 24 hrs. and are not permanently on the IYNAUS page.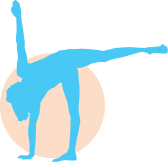 Tagging
When you post, you want to share it with the community on Facebook and Instagram tag @iynaus. This will alert us to your post or story. The social media committee will use the criteria in "what we are looking for in posts" to determine when and if IYNAUS will share it. (See above)
The more accounts you tag, the more exposure you will have, which generates more followers. Tag the teacher, the student, the studio, etc., using the @ symbol and their handle*.
*Handle is your username, e.g., @iynaus
Forgot to tag IYNAUS?
You can always go back and tag us by editing your post.
You can find a YouTube video HERE.
Hashtags
Hashtags are like a filing cabinet for pictures and posts on Instagram and Facebook.
Some common and popular yoga hashtags are #iyengaryoga #yoga #tryiyengar #yogaeveryday #practice #iyengaryogamethod #yogainspiration etc.
Think about which days you post, e.g., #motivationmonday #transformationtuesday #workshopwednesday #throwbackthursday #flashbackfriday, etc.
If it is a picture of an asana, always use the hashtag with the asana name/the week (sthiti) of the month #bakasana #crowpose #paschimottanasana #standingposes #backbends, etc.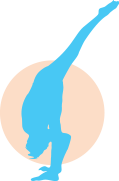 Like others' posts.
Comment on your followers' posts.
Engage with your audience by responding to comments on your posts.
Use emojis in your descriptions.
When you see a post you like, note the hashtags used, and incorporate them into your posts.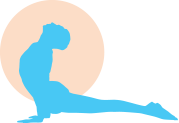 *Promotion through IYNAUS is at IYNAUS's sole discretion.*
**The committee chairs reserve the right to edit any posts submitted per the IYNAUS social media posting guidelines.**