Toward Peace and Recovery IYNAUS 2022 Sadhana with Abhijata Iyengar
Jul 14, 2022—Jul 17, 2022
Location
IYNAUS Online
Cost 175.00
Categories IYNAUS
Topics Workshop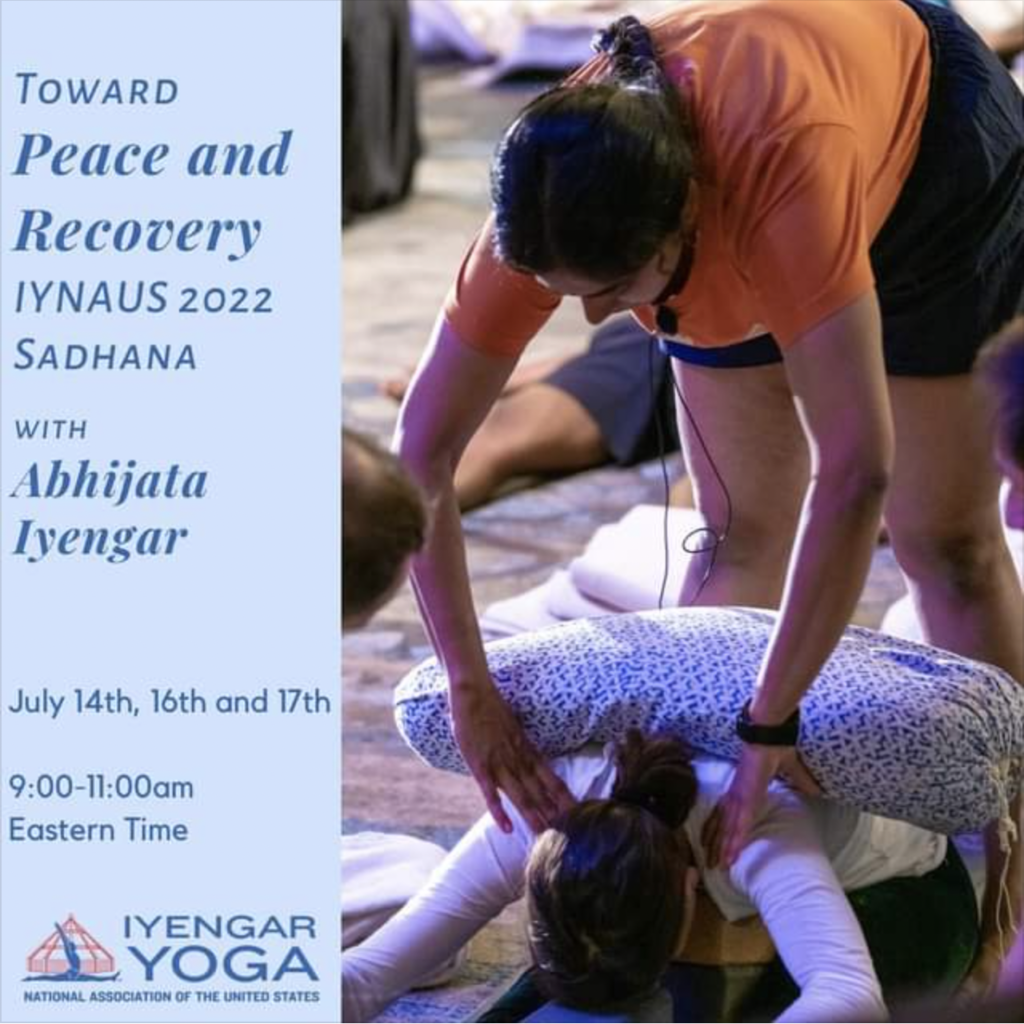 IYNAUS is excited to announce the 2022 IYNAUS Sadhana event with our beloved teacher, Abhijata Iyengar. B.K.S. Iyengar defines Sadhana as a constant practice or quest, a key to freedom, a spiritual endeavor, and a discipline undertaken in the pursuit of a goal. The 2022 topic honors the generous support our community gave to the people of Ukraine. We also honor the illumination of our practice during pandemic transitions and look forward to gathering in person at the IYNAUS 2023 Convention with Abhijata Iyengar in San Diego.
Registration is now open for IYNAUS members and registered members of international Iyengar associations. Sign up to experience the teachings from this incredible lineage as we embrace the opportunity to enhance our constant practice and further our quest together as a community with Abhijata.
Thursday, July 14th, 2022
Saturday, July 16th, 2022
Sunday, July 17th, 2022
Classes are from 9:00 am to 11:00 am EDT. There is no class on Friday.
Regular 3-class event cost: $175
Recordings will be available until July 31st, 2022
Scholarships are available, and we encourage you to contact events@iynaus.org to apply.
Registration is for the whole 3-class event, open to IYNAUS members and members of other Iyengar Yoga national associations.