IYNAUS Saturday Matinees 2022 — Member Benefit
Jul 02, 2022 1:00PM—Nov 05, 2022
Location
IYNAUS Online
Cost FREE - Member Benefit
Categories IYNAUS
Topics Archives Project, Member Benefit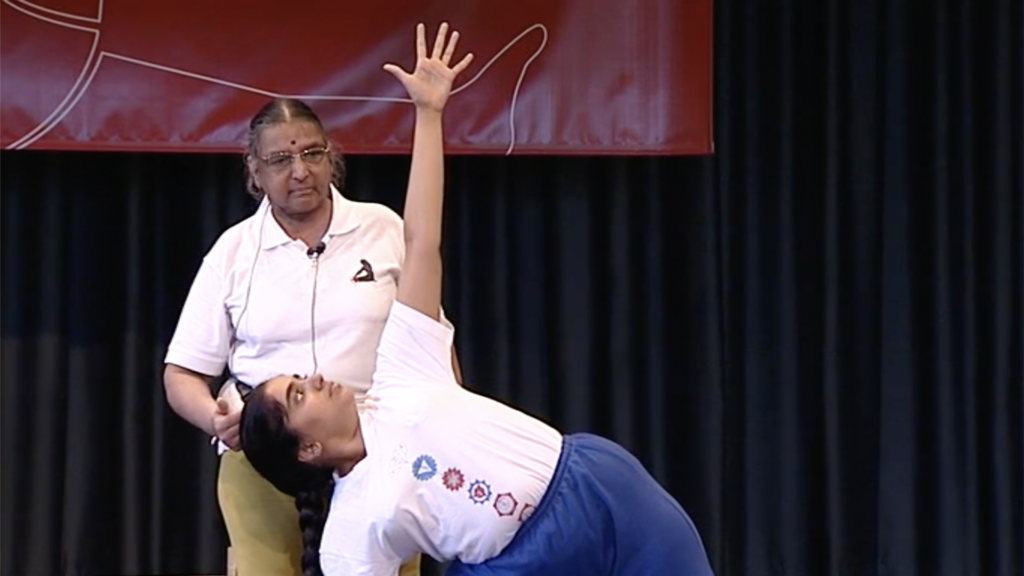 A Presentation of Vintage Conventions from the Iyengars
Ready to return to those days when we could not wait to go to the local cinema to see a classic movie on a Saturday Afternoon? The next best thing to being there is to join IYNAUS members this summer for FREE, member-benefit Saturday matinees streaming with a new video available each month.
IYNAUS is proud to present the Koln 2009 convention with Dr. Geeta S. Iyengar, our beloved teacher. It is an illuminating series of classes under her watchful guidance. The German Iyengar Yoga Association has generously allowed IYNAUS to present its 2009 convention to our membership. This convention was carefully and beautifully recorded, and the video will include an introduction by a member of the German association.
SATURDAY MATINEE STREAMING TIMES and DATES:
July 2 – released at Noon Central Time, U.S.
Aug. 6 – released at Noon Central Time, U.S.
Sept. 3 – released at Noon Central Time, U.S.
Oct. 1 – released at Noon Central Time, U.S.
Nov. 5 – released at Noon Central Time, U.S.
On the first Saturday of each month, a new class will be released. Each class will be available for viewing in the Member Benefits Section until the day before the next class is released. The last class will be available until Dec. 2, 2022.
There is no registration or fee for the Saturday Matinees, but you must be an IYNAUS member. To access this member benefit and all the IYNAUS member benefits, please JOIN IYNAUS.
IYNAUS ARCHIVE PROJECT
The IYNAUS Archives team is diligently working on a new initiative to safeguard our history by processing, curating, and digitizing the aging videos, photographs, and other ephemera. Your donations will be used for the IYNAUS Archives Project to preserve these treasures of Guruji's lineage, his legacy, and our shared Iyengar Yoga journey. It is a huge and rewarding task that will serve as historical documentation and be a source of joy for generations. Please donate to the Archive Project Fund.
While almost every aspect of our life has changed profoundly, this provides an opportunity to safely reminisce and relive those summer Saturday matinee memories in your own home or practice space. One day we will return to theatres filled with thunderous applause and the smell of popcorn. Until then, we hope you enjoy our rendition of a summer Saturday matinee.
See you there!
The IYNAUS Event Committee