Guruji's 103rd Birthday Celebration and Remembering Geetaji: 3rd Punya Tithi
Dec 19, 2021 2:00PM—3:00PM
Cost FREE, and open to all members and non-members.
Categories IYNAUS
Topics Archive Project, Celebration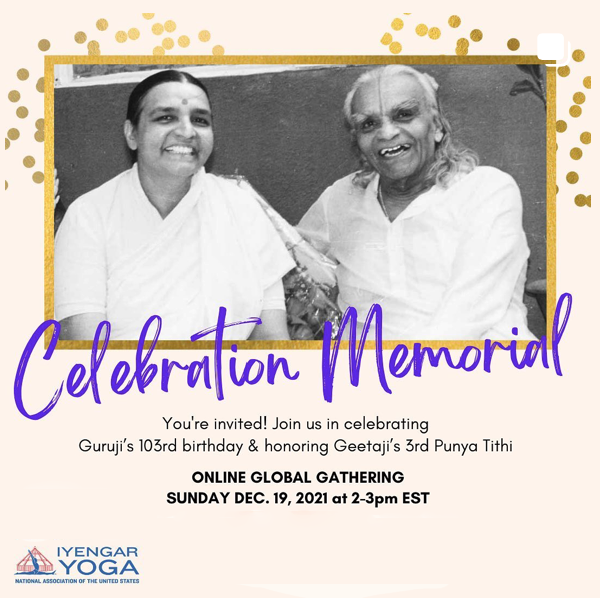 We invite you to join IYNAUS to celebrate Guruji's 103rd birthday and honor Geetaji's Punya Tithi. We will host a virtual event Sunday, December 19, from 2 p.m.– 3 p.m. EST. IYNAUS will share treasured archival footage of Guruji's 2000 Silver Jubilee, along with reflections from IYNAUS Community members who attended. We are excited to announce that we will also launch global online access to B.K.S. Iyengar's iconic 1975 Rooftop Practice.
Making Guruji and Geetaji's teachings available to the whole Iyengar community and reaching all yoga practitioners are core to the IYNAUS mission. This event will celebrate the Iyengar legacy and illumination of our practice that we continue to receive, made possible through our community and the IYNAUS Archives Project.
This event is free and open to all members and non-members to symbolize global unity.  Your contribution to the Archives will help us continue to provide access to unique content, a gift for future generations.