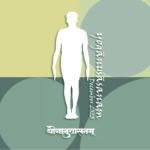 Dear Student, Greetings from RIMYI!
We are delighted to present the details of Yoganushasanam 2023, which will be only an in-person event.
The details are as follows:
Date: Thursday, 7th December – Wednesday, 13th December (both days inclusive)
Venue: PYC, Deccan Gymkhana; Location: https://g.co/kgs/aqggHf
Fee: $350 (includes lunch)
Eligibility: 5 years of Iyengar Yoga experience
Registrations on: Wednesday, 6 December, 4 pm – 6 pm at RIMYI
Thursday, 7 December, 9 am – 12 noon at RIMYI
Note: The first session commences at 3.30 pm on Thursday, 7 December, at PYC
A program on Guruji's birth anniversary will be organized on Thursday, 14th December, at 10 am at RIMYI, followed by lunch.
Those of you who would be arriving earlier or departing later than the event may get in touch with the office regarding attending general classes at RIMYI.
Permission from the RIMYI office is mandatory to participate.
Please click on the link below to carefully read and fill out the pre-registration form. The last date for pre-registration is 31st August 2023.
https://RIMYIOnlineRegistration.as.me/YOGANUSHASANAM2023
To secure your spot, a booking amount of $100 will be applicable.
This will help us in planning and organizing event logistics.
We look forward to welcoming you to Pune.
Warm Regards,
RIMYI Pune
For any questions or concerns, please write support@rimyi.zendesk.com. Please note that IYNAUS is not organizing or handling registration for this event. Please contact RIMYI directly.