Workshop – The Prop Lab: Path to Pleasantness with H.S. Arun.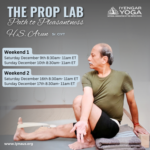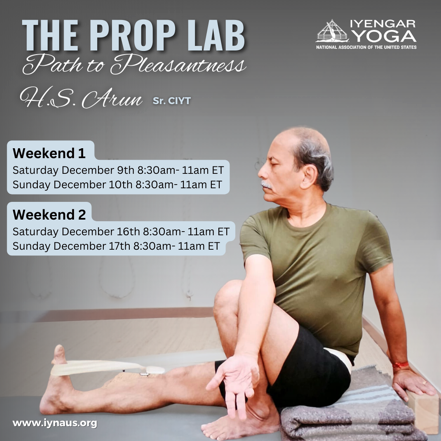 IYNAUS is excited to announce it is hosting an online double weekend workshop with H.S. Arun. The workshop will be held on Dec. 9, 10, and 16, 17 from 8:30 to 11 a.m. ET. During the workshop, props will be used to find our way toward tranquility and contentment in asanas.
In this special double weekend workshop, senior Iyengar Yoga teacher H.S. Arun will guide you in discovering new ways to employ props in your practice. With over three decades of dedicated practice and teaching, Arun brings a unique approach to using props that enhances your practice and fosters a sense of ease and comfort even in challenging yoga asanas.
Registration is open for IYNAUS members, and non-members can register and become an IYNAUS member. Visit the IYNAUS Events page for more information.