Saturday Afternoon Matinees — Member Benefit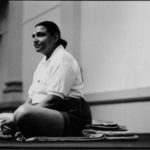 Ready to take a nostalgic look back to fond memories of inexpensive, family-friendly films on a Saturday afternoon? Ready to return to those days when we could not wait to go to the local cinema? The next best thing to being there is to join IYNAUS members this summer for three FREE, member-benefit Saturday matinee viewings streaming this June, July, and August!
For more information, visit our IYNAUS Events page.