RIMYI Online classes June – November 2022 (Pre-registration)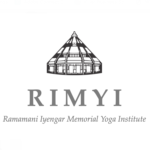 Dear Student,
We hope you and your family are doing well and staying safe.
This is to inform you that we are all set to open pre-registrations for RIMYI Online classes from June – November 2022. 
To apply, students will have to go through a pre-registration process. This process includes a 'pre-registration form' with an option to upload a letter of validation from a recognized Iyengar Yoga teacher mentioning that you qualify for these classes. The letter must be of a recent date, with your teacher's signature, their email address, and preferably on letterhead. We would need your validation letter in PDF/JPG format to be able to access it. Do not pre-register again if you are already a part of RIMYI's online classes.
Students who booked their slots at RIMYI by paying an advance deposit for the year 2020 and later have the opportunity to attribute it to these online yoga classes. You can upload the receipt of the advance payment under the option provided in the form. Once you submit the form, our team will review all the details you share. If approved, you will receive an email with confirmation and payment details.   
We understand that these classes, held in the Indian Time Zone, will not be feasible for all of you to attend live. In such cases, to help you out, the recordings of the classes will be made available for up to two weeks.
The pre-registration link will open on Friday, April 29th.
Please be informed that the last date to pre-register is May 12th, 2022. Also, the seats available are limited and on a first-come, first-serve basis.
Note that students will have to register for classes of their choice for a period of six months, from June to November. As you might know, the Institute has planned to open its premises to conduct its yoga classes. Some of these classes will be simultaneously taught online.
Click on the below link to view the timetable, eligibility criteria, and fee structure,
https://tinyurl.com/RIMYIonlineSchedule2022
Click on the below link to pre-register (Link accessible from Friday, April 29th onwards),
https://RIMYIOnlineClasses.as.me/Pre-registrationsJune-November2022
For any questions or concerns, please write to us at support@rimyi.zendesk.com.
We look forward to seeing you online.
Regards,
RIMYI, Pune
Please note that IYNAUS is not organizing or handling registration for this event. Please contact RIMYI directly.