Q & A Session with Prashant Iyengar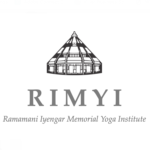 Dear Student,

On account of Patanjali Jayanti, we will have an online Q & A session with Prashant Iyengar on our official YouTube channel.

PATANJALI JAYANTI 2021 Tuesday, November 2nd, 2021 9:00 AM (IST)
Watch live on YouTube (IyengarYoga Official)

Looking forward to seeing you all!

Regards, RIMYI, Pune

This Q & A session with Prashant Iyengar will be available to watch on the Official Iyengar Yoga YouTube channel. For any questions or concerns, please write support@rimyi.zendesk.com. Please note that IYNAUS is not organizing or handling registration for this event. Please contact RIMYI directly.