Pre-Registration for December Events in Pune 2022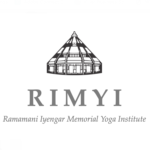 Hello,
As you might have heard by now, there are three planned events in Pune in December:
Dec. 1–6: Classes with RIMYI teachers ($300 does not include food, lodging, or transportation)
Dec. 8–13: Yoganushasanam 2022 with Abhijata Iyengar ($325 does not include food, lodging, or transportation)
Dec. 17–22: Residential classes in Bellur with Prashant Sri (details here)
We received feedback from some of the associations that the students from their country missed registering for these events as they learned of the events only when the deadline for pre-registration had already passed.
We are trying our best to accommodate as many students as possible in these events; hence, we have re-opened the pre-registration form for these events.
If there are students from IYNAUS who wish to attend any of these events in December 2022, please ask them to fill out the form below at the earliest.
https://forms.gle/2tAnwAtnJJK9JLbn9
We will write to the candidates directly with the payment link and registration details if we have openings.
If you have any questions or concerns, please contact us at support@rimyi.zendesk.com with the subject line "Yoganushasanam 2022".
Regards, RIMYI Pune