IYNAUS Releases Its First Annual Impact Report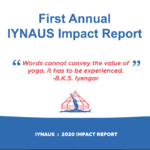 We are happy to share
the first annual IYNAUS Impact Report!
This report includes
IYNAUS financials and
what IYNAUS accomplished
with your support in 2020.
In 2020, IYNAUS:
— Held 11 virtual events.
— Provided financial assistance to over 250 members.
— Launched a DEIJ initiative.
— …and much more.
Click for the Full Report.