IYNAUS Interview — In Their Own Words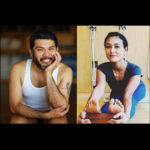 The B.K.S. Iyengar Yoga Institute Los Angeles offers yoga instruction in various languages. What started as a once-per-year offering in recognition of International Yoga Day turned into a growing trend in one of the country's most ethnically diverse regions – Southern California.
Visit the IYNAUS DEIJ Story Map to read more and see the video about why Alex Aguilar of Yoga Center Palm Desert and Chigusa Saga of the Iyengar Yoga Institute of Los Angeles decided to teach beyond a day of recognition and offer weekly classes in their native languages.
Check out our IYNAUS DEIJ Story Map for some truly inspirational information about upcoming and ongoing DEIJ activities throughout the United States.