Guruji's 104th Birth Anniversary Celebration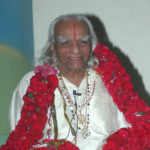 Dear Student,
The Institute will be celebrating our Guruji, Sri. B.K.S. Iyengar's 104th birth anniversary. The celebration is on Wednesday, December 14, 2022, at 5:00 pm (IST) at RIMYI. This program will be streamed live on our official YouTube channel.
Link- https://tinyurl.com/IYOfficial
We welcome you to be a part of this celebration.
See you on Guruji's Birth Anniversary!
Regards,
RIMYI