Bellur Residential Yoga program with Sri. Prashant Iyengar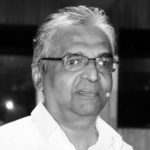 Dear Student,
After two years, the Bellur Iyengar Yoga Center has organized a residential yoga program at Bellur with Sri. Prashant Iyengar in December.
The details are as follows:
Dates: Dec. 17 – Dec. 22, 2022 (both days inclusive)
Venue: Dr. B.K.S. Iyengar International Yoga Center, Bellur, Kolar, Karnataka, India
Class times: 8:30 am – 11:30 am & 4:00 pm – 6:00 pm (tentative timings)
Donation: $700 (Includes shuttle service from and to Bangalore International Airport, shared accommodations (2 / 3 / 4 sharing), and vegetarian Sattvic food.
Eligibility: 5 years of Iyengar Yoga experience
For more details regarding the 'Bellur Residential Yoga Program – December 2022', go to https://tinyurl.com/BellurDecember2022.
For registration information, email our Bellur team at info@belluriyengaryogacenter.com.
Thank you.
Regards,
Kunal Avadhani
Ramamani Iyengar Memorial Yoga Institute
Please note that IYNAUS is not organizing or handling registration for this event. Please contact Rimyi directly with questions.