A Note from RIMYI: Guru Pournima 2021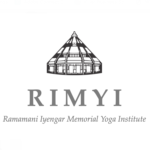 Namaskar,

On the occasion of Guru Pournima, Prashant Iyengar and Srineet Sridharan addressed us live on Friday, July 23, 2021, from 6:00 to 7:30 pm IST, on YouTube.
This is the link to the YouTube channel, 'IyengarYoga Official': https://tinyurl.com/IyengarYogaYouTube.
Subscribe to the channel for regular updates. Click on the link to view the flier of the program, which you can share with your friends and family: https://tinyurl.com/RIMYI-GuruPournima2021.

Regards, RIMYI, Pune