Compliance
The IYNAUS system of certification and the ethical standards for Certified Iyengar Yoga Teachers (CIYTs) are the twin pillars of Iyengar Yoga in the United States. They are designed to ensure that CIYTs adhere to both the teaching standards of B.K.S. Iyengar and the ethical standards that he established or inspired.
These standards define the Iyengar method and distinguish it from other systems of yoga and yoga teaching. Sometimes it is necessary for IYNAUS to take affirmative steps to ensure that CIYTs are in compliance.
However, interventions by IYNAUS should be rare and occur only as a last resort. It is the responsibility of all CIYTs to observe their fellow teachers' behavior and make constructive suggestions when a teacher is not adhering to the letter or spirit of the ethical standards. CIYTs should welcome these comments and regard them as opportunities for self-study and improvement.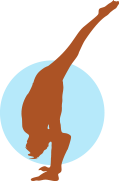 Sanctions
If the IYNAUS Ethics Committee determines that an ethical violation has occurred, the committee writes a decision letter stating its findings and recommending sanctions. (See Appeals below.) this decision is released to both parties, who are informed that they have the right to appeal to the Executive Council.
Although the Ethics Committee recommends a sanction, the IYNAUS Executive Council will approve and impose it. The ultimate sanction is revocation or suspension of a CIYT's membership in good standing in IYNAUS, which has the consequence of revoking or suspending the CIYT's right to use the Iyengar Yoga name under the Certification Mark agreement that each CIYT signs annually. During periods of suspension, the CIYT will be required to continue paying dues to IYNAUS.
The Ethics Committee may also consider a broad array of lesser sanctions. The particular sanction will depend on the nature of the violation and whether the accused knew or should have known that the conduct was unethical. For example, in situations where the accused reasonably believed that their conduct did not violate ethical guidelines or where there were extenuating or mitigating circumstances, the sanction could be a warning, a requirement of study with a more senior teacher, or a provision of self-study. 
Decisions to suspend or revoke a CIYT's membership will be posted on the IYNAUS website.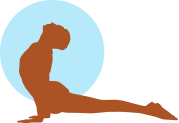 Appeals
All parties may appeal the IYNAUS Ethics Committee decision to the IYNAUS Executive Council. The decision letter should include a deadline for notifying the Ethics Committee if a party wishes to appeal (suggested time: one week) and a separate deadline for submitting an appeal (suggested time: two weeks). Once a party declares that they wish to appeal, all further correspondence should be handled by the Executive Council Secretary.